The match is on!!! It has been 12 days since the 2015 Rugby World Cup was began on September 18. Rugby teams from around the world have gathered in one place to show the world the best rugby games. Millions of fans come to see this great match. It's been a hot competition out there and you better not miss them. In case you missed, you can still catch up other matches and cheer your favorite rugby team. Your team won't win the game without your support. So, make sure you watch their game. The tournament itself will end on October 31. Until that, you have plenty of time to watch the full season.
With more than 20 participating nations, England will witness the birth of the greatest rugby team this year. They are divided in 4 pool standings. From there, they will make their way to win the 2015 Rugby World Cup. Don't know yet which team you'll cheer? Well, why don't you check the following list first?
2015 Rugby World Cup Participant List
Pool A
Uruguay – 0 point
Fiji – 0 point
England – 6 points
Wales – 9 points
Australia – 9 points
Pool B
USA – 0 point
Japan – 4 points
Samoa – 4 points
South Africa – 7 points
Scotland – 10 points
Pool C
Namibia – 0 point
Georgia – 4 points
Argentina – 5 points
Tonga –  6 points
New Zealand – 9 points
Pool D
Romania – 0 point
Canada – 1 point
Italy – 4 points
France – 9 points
Ireland – 10 points
You have until October 11 before all the pool stages played. So, make sure you watch your favorite team. Watch them beat their opponents and reach the quarter finals. Check the schedule below:
Sept 29, 2015 : Namibia vs Tonga
Oct 1, 2015 : Fiji vs Wales ; Canada vs France
Oct 2, 2015 : Georgia vs New Zealand
Oct 3, 2015 : Australia vs England ; Japan vs Samoa ; Scotland vs South Africa
Oct 4, 2015 : Tonga vs Argentina ; Italy vs Ireland
Oct 6, 2015 : Uruguay vs Fiji ; Romania vs Canada
Oct 7, 2015 : United States vs South Africa ; Georgia vs Namibia
Oct 10, 2015 : Wales vs Australia ; Scotland vs Samoa ; Uruguay vs England
Oct 11, 2015 : Japan vs United States ; Namibia vs Argentina, Romania vs Italy ; Ireland vs France
Are You Ready to Watch 2015 Rugby World Cup Online?
Are you a big fan of Rugby, but unfortunately can't watch the match on your local TV? Trying to find the online streaming, but currently it's blocked for your area? Well, don't worry. You can still watch your favorite 2015 Rugby World Cup with a simple way.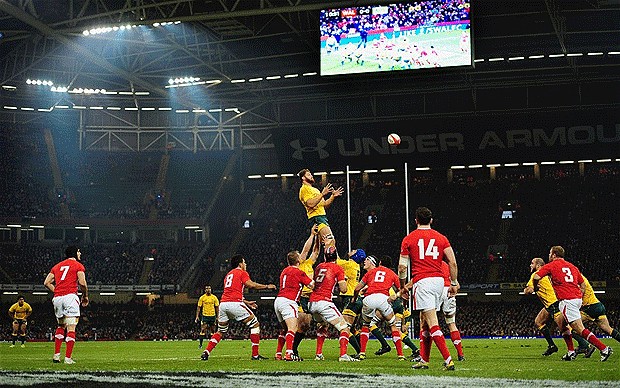 Just like any other international event, TV broadcast is not the only way to watch this world-class event. There are other channels broadcasting this spectacular even. So, you only need to pick the best channel for you. If you currently reside in UK, you can watch the game on your computer by watching the live streaming on ITV player. You can even watch any previous match by accessing the records and don't worry about the quality as they provide the best you can see. Unfortunately, people outside UK wouldn't be able to watch 2015 Rugby World Cup due to geo-restrictions. Unless you have something to help you, you can't watch the match. Lucky for you, you get VPN Asia at your side.
Windows users, please click here to unblock the geo-restrictions. For Android users, you can click here and start watch 2015 Rugby World Cup without any restriction. We use non-logging VPN service to keep you completely anonymous on the internet. Not even us knows what you're doing on the web. You have full control of your own privacy on the web and we want to  always keep it that way.