Sorry all, Kickass Torrents has been taken down by authorities. It happened shortly after the alleged owner, Artem Vaulin, was caught on July 20, 2016. The good news is, there are plenty of other torrent websites you can still rely on. Here are some of them.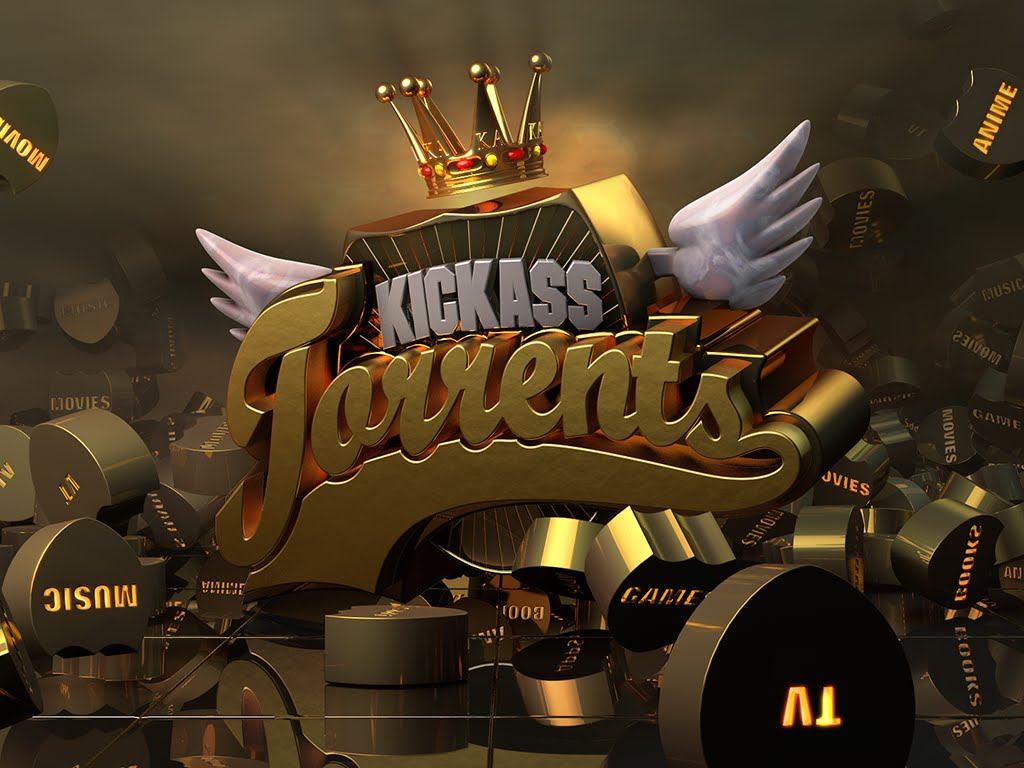 They Rise after the Death of Kickass Torrents
As the second largest torrent websites on earth, torrent lovers 'mourn' for the death of Kickass Torrents. Another great place for torrenting is now gone. Fortunately, KAT is not the only place for torrents on the web. There are plenty others, which would be great alternatives for your hobby.
Kickass Torrents Alternatives
The Pirate Bay
Every torrent users know this site. The Pirate Bay has been a great place for seeking high-quality torrents. Just like KAT, TPB has also experienced some domain seizures and even received a DMCA notice. However, it has always been able to come back. Now, after the KAT was shutdown, TPB is certainly the largest torrent website on the net.
Torrentz
Even though it's not actually a torrent website, many users have been using Torrentz to find great content. After you found what you need, you'll be provided with links to some sources where you can download the content.
ExtraTorrent
Extra Torrent is another great alternative for Kickass torrents. Here you can absolutely find your favorite content. The contents are divided into several categories to ease your search. You can also help other users by leaving comments on the content.
Popcorn Time
Popcorn Time is a bit different from The Pirate Bay or other torrent websites. Here you can stream your torrent using BitTorrent P2P protocol. The user-friendly UI will help you watch your favorite content in high quality, either 720p or 1080p.
Note: Some countries have blocked Popcorn Time, but you can still access it by using our VPN.
RARBG
Within only 8 years, RARBG has grown into a great competitor for Kickass Torrents and the likes. Here, you can grab the latest torrent files and their magnet links. Like all its brothers and sisters, RARBG was blocked or shut down for several times, but it never stops growing. Today, at least hundreds of thousand people have joined this website.
LimeTorrents
Your next alternative is LimeTorrents. Despite being less popular than RARBG and The Pirate Bay, many still refer to this place if you're looking for 'better' torrents. Perhaps, that has something tod o with the site's strict policy about its content.
isoHunt
isoHunt is the next big player in torrent industry. Its huge user base and community have helped this site to grow into one of the most popular torrent websites, besides Kickass Torrents.
YourBittorent
Not all torrent websites provide great search function, not even the big ones. YourBittorrent was born to solve this problem. First founded in 2003, YourBittorrent has grown into a popular torrent tracking website.
Kickass Torrents Mirror Websites
There is one thing about KAT you all must know. A website that big can't be easily shut down. No, we are not arrogant for telling you this. Even if the authorities shut down the main website, it still has some working mirrors. Here are some KAT mirror websites you can visit:
kickasstorrentsan.com
dxtorrent
kickasstorrent.to
kickasstorrents.website
kat.am
Please be cautious. These mirror websites are actually the clones of the original website. They may not be as good as the original website, especially in protecting your privacy.
Protect Your Privacy Using VPN Asia
In many places around the world, torrents are still illegal contents. That's what happened with Kickass Torrents. Therefore, those who use, download, and/or upload them are accused of copyright infringement. This is due to how torrent websites use BitTorrent protocol.
Since you are uploading and downloading small pieces of content from different torrent users on BitTorrent P2P network, your identity is revealed through the network, including who you are and your IP address. Without enough protection, every second you spend on downloading/uploading the torrent can reveal more information about yourself to everyone on the network.
There is, however, a way to stop your information from leaking. Us, VPN Asia. Yes, VPN Asia can help protect both your privacy and security. We keep you private and secure while downloading torrents from Kickass Torrents as well as other torrent sites. No more information leak. We put you in control of your information. Unless you want it, no information will be given to anyone or anything. This is possible because we deploy military-grade security protocols and encryption to protect your transmission.