Telkom, Indonesia's largest telecommunication company, just did it. Few months ago, this company decided to block Netflix. It was a huge hit on Netflix. The global campaign project was supposed to be a success. The company was only planned to accept defeat in China and Syria. The Great Firewall won't allow access to Netflix. While in Syria, war is still raging. In other words, the company  believed other countries would accept them. With no exception. Well, this time they got it wrong. Netflix is not available in Indonesia. At least to Telkom customers. Why? Because Telkom has blocked Netflix.  
Telkom is not just a regular telecommunication company. It has the largest customer base in Indonesia. It is also a country-owned company. In other words, the Indonesian government most likely agrees on every decision Telkom makes. That includes banning Netflix. Decision like this won't change easily. Even Reed Hasting, CEO of Netflix, couldn't change it with his recent visit. If anything, everything only gets worse.
Telkom vs Netflix
Everyone was not expecting this. Telkom vs. Netflix. Who knew this would happen? Blocking Netflix is not the best decision any company could make. In fact, no one should never think about it. Why? Because it will only decrease customer's trust. So, why Telkom took it? Everyone was so curious about it. The media. Telkom's competitors. Even their own customers.
Local media tried to reach Telkom about this. And guess what Telkom told the media? Netflix library contains pornographic content. Also, the company is illegal. It has no license to operate in Indonesia.
Now, here is the question. Would we believe these reasons?
No. Just see those reasons. They don't even fit as reasons. That's why many believe they are lies. The truth is still out there. We believe Telkom is still hiding it. For what reasons? So you don't know their real intention. Telkom wants to protect its business operations.
FYI, Telkom also runs a streaming service. They name it iFlix. The service is good. But perhaps not good enough for everyone. Movie lovers, especially. So, when Netflix came, people just turned their side. Slowly, but sure iFlix began to lose its customers.
Netflix Future in Indonesia
This is a complicated situation for Netflix. So, Reed Hastings decided to do something. He attended the recent Asia Pacific Pay-TV operator summit in Bali.  Reed Hastings finally responded to this situation. However, he didn't come to ask the government to lift the ban. He only hoped that someday soon, Telkom would be generous enough to lift the ban. He believe that today is the era of freedom. People can choose what they want or don't want to watch. A company like Telkom should only assist to fulfill that need. A company like Telkom should never decide what people should watch. Perhaps, Telkom doesn't know anything about privacy and freedom.
A nice speech for the future of streaming service. Perhaps, that's what Reed thought about his speech. Unfortunately, not everyone thought like him. Not every company thinks like that, such as Telkom.
Reed's speech was nothing, but an arrogant speech.
Telkom's director of customer services, Dian Rachmawan, said how his company deplored Reed's statement. A person of his position should not talk that arrogant and impolite. Reed might not realize that he was speaking in someone's house, not his. When he was still in Indonesia, he becomes a subject to all rules and regulations in this country. Making a statement like that will only pit everyone against each other. That's for sure was not the best thing to do.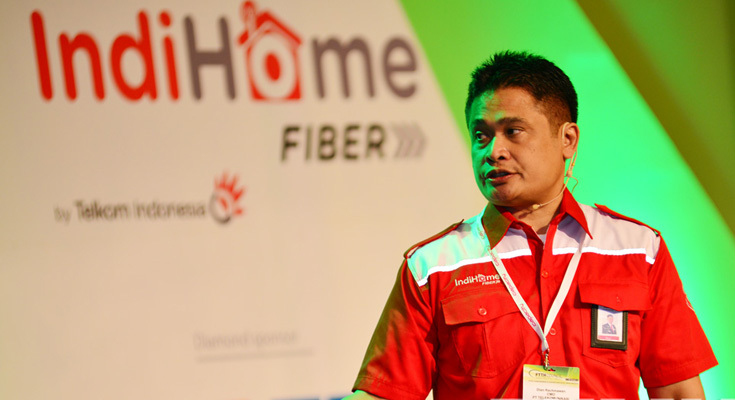 In his further statement, Rachmawan also questioned the streaming company's commitment to make its content more friendly to local preferences. He believe that Netflix was lying about improving its local content. They told it because they wanted to raise sympathy.
We must wait
If things keep going like this, there won't be any agreement between Telkom and Netflix anytime soon. If you are a Netflix fan, perhaps it's time to switch your service. That if you don't want to keep your Flix.
iFlix may not as big as Netflix. Neither it is as good as Netflix. However, the company sure is better than Netflix in understanding how Indonesia law works. It may not be much, but if you're an IndiHome subscriber, iFlix is the only package you can get without paying extra.