VPN provider is all in news. With countless benefits it offers, there has never been a lucrative security option as Virtual Private Network for companies and people around the world. However, there are times that even the best thing we have should face problems.
VPN might become the best security solution. It guarantees not only your internet freedom, but total control of your privacy. The bad news is not everyone takes that. Recently, VPN took hit from MasterCard and Visa. These companies believe VPN should account for privacy leak their cardholders experience. With the recent attack on Ashley Madison and PlentyOfFish, privacy has become more critical.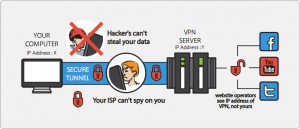 Policy changes hold no legal background against VPN providers and their services
Not so long ago, a Swedish PAYSON payment provider cut access to its services after getting complaints from Credit Card companies. The decision affected many VPN providers, which later decided file a legal guidance. In their opinion, a legal guidance should be able to solve the issue and bring back their service.
The payment provider companies are getting aware of this policy on a fast pace. Their move on watching the copyright issues and file sharing policies appear to be their first strategies in 'safeguarding' their customers. So, what's the matter with these VPN providers?
The case concerns about the file sharing feature some VPN provides. It turns out that Master Card and Visa do not accept sites, which host file on affiliate-program basis. Even Pay-Pal is blocking the most of the VPN providers.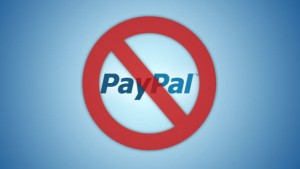 Both Visa and MasterCard requested VPN providers to amend their anonymous privacy policy. This is the only way they can get the access back. Well, as you can expect, they denied the request for one reason. Once amended, even VPN can't keep you private. If that so, why should we have VPN at the first place?
As if the rejection was expected, these credit card companies began deploying their strategies. First, they notified a local payment service provider, Payson, about the company's new policy. Payson would no longer able to accept Visa or Master Card payments.
This has brought a huge setback to Payson. Thousands of its members are complaining about their cards being rejected. The good news is, bank transfer method is still available for most VPN providers. However, since most of their members prefer to have online transactions, even a company as large as Payson considers this issue as a big setback for their company.
The policy change was done with a very quick notice. These companies didn't give extra time to the customers like Payson. At least, they should have time to prepare for the impact. As a result, VPN providers were having difficulties to come with alternative payment solutions. These companies have no option, instead of complying with the instruction. They should terminate the cards temporarily.
Some VPN providers tried to deal this issue. They persuaded the government to think that this new policy basically shows the US companies are the real privacy imperialist. They suppress other non-USA companies and keep them from allowing the public to fight for their privacy rights. If we should recall it, this issue can be directly linked to the NSA spying. You read the news when privacy holding restrictions allows NSA to spy freely and fully, instead of holding it.
Here is the truth. VPN service is a 100%-legally allowed service. We hold every license to execute our services to our world-based clientele. There is no legal point for which MasterCard and Visa have right to judge our service. They decided vaguely to ban a legal service without mentioning any valid reason. At least, they should gave time for discussion to speak the truth.
Such news clears teach us one fact about privacy policy. Not everyone loves you keep your privacy.
VPN providers win the debate!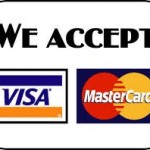 After a detailed discussion the Master Card and Visa, both have promised to take action. They promised to restore the services. In other words, they said that VPN is a legal service and there is no doubts against it. They also admitted that they have no right for such bans. From their point of view, it might be the intermediary banks doing so. Well, at least, for now we know the truth about VPN provider, don't we?