From now on, there is a better way to watch all Disney movies. Everything you love from Disney will be there. Disney has recently entered the streaming industry with its own, Netflix-like DisneyLife. Available for families of up to 6, you can now enjoy all Disney contents, including movies, music, TV shows, ebooks, and audiobooks. The best thing is, you don't need to purchase another device just to enjoy the content. DisneyLife is available to stream to your mobile devices, Google Chromecast, or TV via Apple's AirPlay.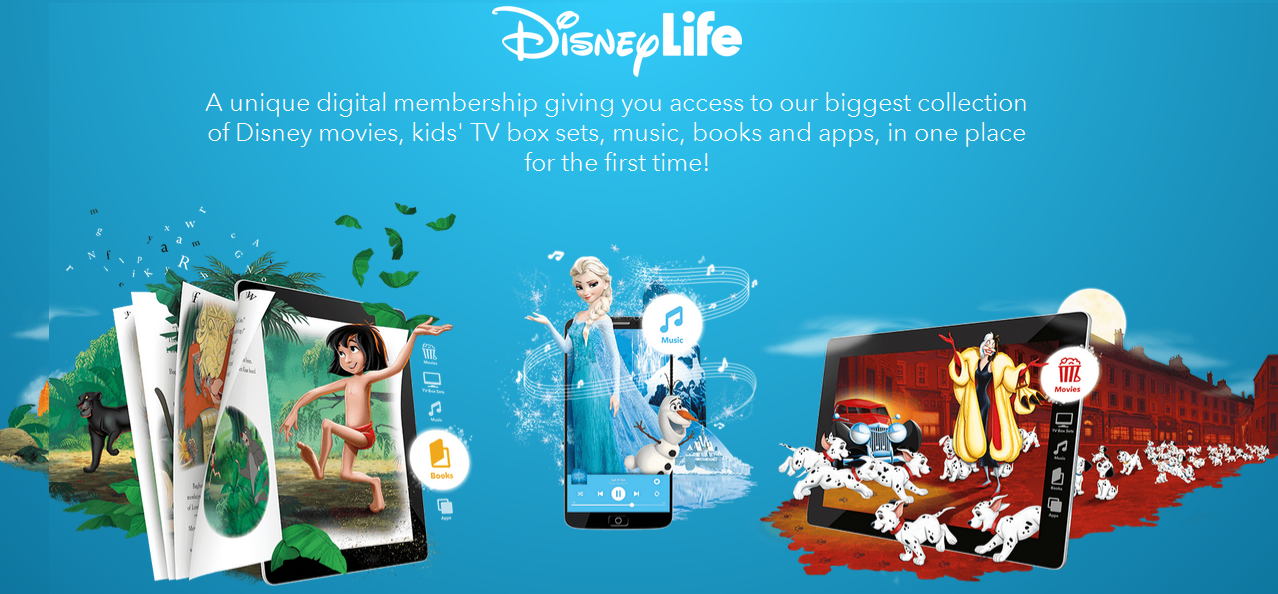 With one month trial and only £9.99 per month after the trial ended, DisneyLife offers everything all Disney fans can expect, including:
Hundreds of Pixar and Disney titles
5,000+ Disney songs
2,000+ TV episodes
Countless Disney digital audio and books
Free Disney App every month,
Download videos to your mobile devices so you can watch it later. For a limited time, these contents will be stored in your device before being removed automatically.
Register and download content to up to 10 devices per subscription.
Stream DisneyLife content on up to 4 mobile devices at the same time
Control daily usage using Parental Control feature
DisneyLife will surely bring a quality family time back to your family. Now, you can spend time together with your children and bring the joy back to your home. Now you have everything to build a happy family, unless one tiny problem: DisneyLife is currently available only in UK.
How to Stream DisneyLife from Outside the UK
Disney is your kid's best friend. Thanks to Disney, our kids can spend their childhood with joy and fun. They can freely grow their imagination and dreams. With Disney, they can be whatever they want whenever they want to. DisneyLife is not just an entertainment channel. It also educates our children on how to grow their ideas. It teaches them to believe in hope, friendship, joy, and humanity. Everything we want to teach, everything we want them to have in their whole life, is 'contained' in Disney movies. Our kids love Disney simple characters and how they act like kids. They love the stories. They are joy everywhere. However, the most important thing is, they can, at least, learn something from the movies.
That makes me think, I am not exaggerating it, when I told DisneyLife is too worthy to miss. Maybe it's not the best gift we can give to our kids, but it's certainly one of the best gifts we can give to them.
But, how exactly we can offer this gift to our kids? How can we make them happy, even though we don't live in UK?
VPN Asia
With VPN Asia, you can subscribe to DisneyLife even though you're not currently in UK. Our IP masking technology will make you appear to live in the UK, even though you actually don't. With more than 20 active servers located in London, UK, you can enjoy DisneyLife without any problem.
Here's how you can do it.
Sign up for VPN Asia account
Install and open the app. (If you have never used VPN Asia before, you need to set your connection preferences)
Sign in using your account credentials (check your email for details)
Choose VPN Asia UK server.
Subscribe for DisneyLife
Enjoy!
Also to prevent you from cyber attacks, VPN Asia has been equipped with the latest security measures. We exist to keep you safe on the web. Not even the best hacker on the world can lay his finger on you.
Want to know what else we can do for you? Check out this article.