Do you love Sherlock Holmes? Do you want to watch him and Dr. Watson solve crimes together again?? Then, don't miss the latest series from BBC Sherlock Holmes. Sherlock: The Abominable Bride is now available to stream online.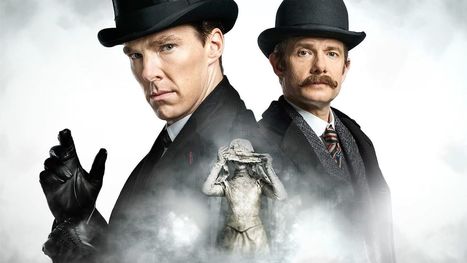 But…… only for UK audience…
That's not good, isn't it? Should you just wait for BBC kindness to stream it worldwide? Or, if there is a way to unblock it, would you like to use?
What if I told you, VPN Asia can get you Sherlock: The Abominable Bride?
How to Watch Sherlock: The Abominable Bride with VPN Asia
Sign up for VPN Asia account.
You will receive three e-mails from us. First, we will confirm your registration. Second email contains your credentials. Third email is our welcome e-mail.
Install VPN Asia on your device. We currently support Windows, MacOS, and Android.
Use your credentials from the second e-mail to log into our app.
Select and connect to our UK server.
Enjoy Sherlock: The Abominable Bride on BBC iPlayer.
We have been waiting for more than a year for this. A must-watch movie for Sherlock lovers and those who love mysteries.
Once again, you will see the legendary detective works. But, in this time, it will be different from the last BBC Sherlock Holmes series. In this story, we'll get back to the old London. Benedict and Martin Freeman will live in the old London. Their job? Investigate the terror in London. People reporting a host of a young woman on London streets. Who is this ghost? What does she want? Find the truth in Sherlock: The Abominable Bride. Unblock it now with VPN Asia.