The most legendary match between two arch rivals is now in front of us. On November 21st, 2015, the world will be presented with the El Clasico match: Barcelona vs Real Madrid. Both teams have met for 170 times before. This time, for the 171st, they'll meet again and fight for the title. Two champions will fight each other. Advanced skills, strategies, team works, and fighting spirit will be put on the field. Millions of people have been expecting for this match. Thousands of streaming channels are waiting to broadcast the match live from the arena. People are waiting to be amazed. We seek to see how real champions fight each other, betting their name on the field.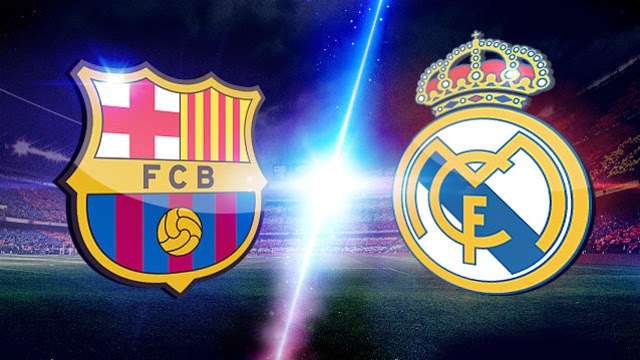 If you want to see how real players play on the field, this match is worth for everything. The problem here is, this match is not available everywhere. That means, unless you live where this match available for stream, you can't watch the match. Well, at least, from what those media owners think about Barcelona vs Real Madrid match.
So, the question here is: how can you watch the match without being actually living at one of those places?
First, let's see where are those places.
Barcelona vs Real Madrid Live Streaming Channels
You can watch Barcelona vs Real Madrid live streaming from Santiago Bernabeu, Madrid from the following online channels:
Channel
Streaming Available in
Unblock Any Channel
Sky Sports
United Kingdom, Germany
BeIN Sports
USA, Canada, Middle East, France, Australia
Laola1 TV
Austria, Germany
RTVE
Spain
PPTV
China
ESPN
South America
Cmore
Sweden, Norway
Digi Sport
Romania
WOWOW
Japan
Digi Turk
Turkey
How to Watch Barcelona vs. Real Madrid Live Streaming
If you can't watch this legendary match on your TV or from your PC due to content restriction, just remember VPN Asia is here to help you. Get VPN Asia and you can watch this legendary Barcelona vs Real Madrid match online without any restriction, from anywhere.
How can you do it? Just follow these steps.
Get your own VPN Asia subscription.
Download and install VPN Asia application on your device
Login with your VPN Asia account credentials.
Connect to our server nearest to your location for optimum speed.
Enjoy the El-Clasico match!!! Find out the winner from the legendary Barcelona vs Real Madrid match
If you need further details on how to setup VPN Asia app manually, please refer to these articles: