We are not the first. In fact, we might not be the best VPN provider. Yet, people began trusting us to unblock any restricted content on the web. Why they trust us? Well, why don't we take a look at the following VPN Asia review by VPN Fan?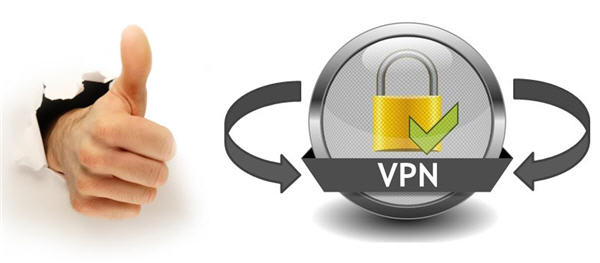 VPN Asia Review
VPN began its VPN Asia review with a brief introduction of VPN Asia. We love the way VPN Fan say about us. We might be new to the online privacy space. Yet, you can trust us with accomplishing all purposes VPN should do for you. With us, you can access any geo-restricted content, blocked social media, web applications, and websites. Moreover, you can stay safe and secure while browsing online. With us, you will become the king of your privacy.
Our Offers
We love simple things, but most people think that it is impossible for VPN. It's such a complicated thing and there's no way it can be simple. Well, let us tell you. With VPN Asia, you will find the best and simplest VPN solution. This is the first thing you can remember while reading this VPN Asia review. We present you with a reliable, anonymous, secure, and fast VPN connection. Is that it? Then, what makes it different with other providers? They also gave us the same thing. Well, it won't be different unless we keep your mind in peace. How we do that? We give you only a subscription plan. Instead of thinking which package you should choose, why not thinking about how long should you use our service? This is what we have in VPN Asia. We make our customers get the same 'service packs.'  You'll get 7-day money back guarantee, bandwidth, access to our servers, ability to pick which country server you want, vpn software, dynamic IP, non-logging and secure connection, and advanced VPN connection (PPTP, L2TP, and OpenVPN). The only difference would be how long you want to subscribe to our service. You can choose either one month, three months, or a year.
We love giving everyone gifts. What if we told you that you can get an additional 20% discount of our official price? All you need to do is read the whole VPN Asia review by VPN Fan here and find the secret code. We won't share the code here because we hate to spoil the surprise 🙂
Trial Period
You deserve only the best VPN service. You know that even without reading VPN Asia review. We want to keep it that way. As you can read in VPN Asia review by VPN Fan, we provide our customers with 3-day trial. We'll give you the taste of using our VPN servers for free. You will be able to access our 10 servers we place in 3 countries. With additional 50 GB of secure and no-log bandwidth, we hope you can evaluate our server performance by yourselves. You are free to leave our service if you believed it isn't worth your time and money. Don't worry about your privacy during this period. Once the 3-day period ends, we will automatically cancel your account and remove all information. Of course, unless you decided to upgrade it.
Do we have other offers? Of course, we do! Besides the free trial, we offer you a special rate for 1-month account. You can only grab it for $1. After that, it is only $9/month. How can I get that? Well, you don't have to accomplish something. You don't even need to read this VPN Asia review, if you want. You only need to pick the monthly plan. That's it.
In case you want to cancel your subscription, you can simply log into your account. Then, enter your client area and choose your current subscription plan. Next, head to the small arrow at the right of your subscription details. Click it and then, choose "Request Cancellation." We hate to see you leaving, but if you want to, you should know the way. If we want to give you an honest VPN Asia review, we should start telling you all the facts, right?
What if I want to upgrade my account? Well, you can follow the same procedure. We like how VPN Fan told it in its VPN Asia review by VPN Fan: easy. Click "Upgrade/Downgrade" button and choose your new subscription plan. If you need help, you can also reach our customer support. We will assist you through the process. That's the best thing you can learn from this VPN Asia review. In particular, it is the best thing about our customer support.
What if I didn't like the service? In this case, please forgive us first. We are still in our infancy, so we may make mistakes. We understand your disappointment and anger, perhaps. After the time you spent reading VPN Asia review, you chose to trust us. Yet, we aren't as good as you expected. In this case, please accept our 7-day money back guarantee. However, please remember that this policy only applies to members who used refundable payment method during registration process. In other words, members in free trial period are not eligible for the refund. All refunds will be made in US dollars. For those who pay with BitCoin, we will use the current Bitcoin exchange rate to US dollars before transferring BitCoin to your account.
Our Servers and Network
By becoming our member, you'll have access to our 128 serves in a tier-1 network. Most of our servers are in North America (60+), but we also have plenty in Asia (14), South America (2), and Europe (50+). These servers allow us to help you access any restricted content, while maintaining your privacy and anonymity. Even while you're reading this VPN Asia review, our members never left unprotected.
Currently, we have our servers working at the following locations:
Asia

Australia, Sydney; Japan, Tokyo; Singapore, Serangoon; Korea, Seoul

Brazil
Europe 

Belgium, Brussels; Denmark, Copenhagen; France, Paris; Germany, Frankfurt; Hungary, Budapest; Poland, Warsaw; Spain, Madrid; Sweden, Stockholm; Switzerland, Zurich; U.K., London


United States

Ashburn, VA; Atlanta, GA; Chicago, IL; Dallas, TX; Los Angeles, CA; Miami, FL; New York, NY; Phoenix, AZ; San Jose, CA; Seattle, WA; Washington, DC
 Your Security and Privacy
We concern about your privacy. None of your information will be shared without your permission. As you can read from the honest VPN Asia review by VPN Asia, we apply strict policies regarding your privacy.
We never log your VPN traffic, use of VPN Asia, and/or any kind of data transmission while you're using our service.
We will only use your personal information to process and collect your payment. This information include your first name, e-mail address, preferred payment method, and username. Your password should always be in your own discretion.
We may track your activities while browsing our site. However, please be assured as we never track your activities outside VPN Asia website and blog.
We never give your personal information to any party for any purpose, except if the law require us to do so.
As for your security, we try to keep your system impenetrable. We use PPTP, OpenVPN (TCP/UDP), L2TP/IPSec and other advanced protocols to encrypt your data transmission. This way, no matter the device you use to connect to the web, you will always be safe on the web.
Your offers are great, but how fast can you go?
That's an excellent question. For the best result, we continuously test our server performance. Most of them are given out as reference for VPN Asia review. This time, we'll show you one of them. We used a random PC for this test. For the first test, we use VPN Asia and connected to the internet. For the second test, we connected to the net without using VPN Asia. Let's see how it worked.
The above result showed 10% difference between both tests. For your information, we used our Atlanta server for the test. As expected, the subject test experienced speed loss, but gained better security. So, what do you think? Which one do you need? High speed, insecure connection or reduced connection speed with guaranteed security?
Conclusion
We are not the first VPN provider or the oldest one. However, we can assure you that we have everything you need from a trustworthy VPN provider. With more than 128 servers located in 17 countries, strict privacy policy, advanced security protocols, and compatibility to various devices, VPN Asia is your one-stop solution of a secure and private internet connection. We are your solution to unblock restricted contents on the web.
We are here to serve you and there's nothing more important to us than you. There is only one conclusion from VPN Asia review. You deserve for the best and that's the only thing we will give to you. Whenever you need us, our customer service representative will be there for you. Let us know the issue and we will assist you until we get a solution. If you think these sounds too good, why don't you prove it by yourself? Try our 3-days trial period and let us know what you think.
For complete VPN Asia Review by VPN Fan, click here.