November is coming and Halloween is not the only interesting around. Online live streaming channels are preparing something. Something everyone will love: great TV shows.
Netflix is one of them. Instead of giving people what they want to see from a live streaming channel, Netflix gives us everything that will change our mind about this platform. Everything used to be impossible to watch via online streaming are now available. All thanks to Netflix.
Being the world's most popular online streaming means a lot. It is not always about offering premium service. It's also about making changes and those changes will begin in this November with TV shows.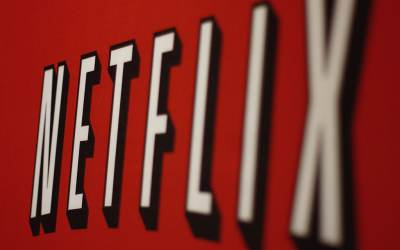 Netflix November TV Shows
Getting bored on regular TV shows? Well, Netflix may have the answer for you. Please welcome, Netflix November TV shows.
Last Tango in Halifax
Last Tango in Halifax 3rd season has been on air since November 2, 2015. This popular Netflix TV show has been aired since 2012. Since then, it has become a famous TV show that offers a charming and romantic drama plot.
This TV show stars Derek Jacobi (playing Alan Buttershaw) and Anne Reid (playing Celia Dawson) as two widowers in their early 90s. Living at their age, they try to enjoy their life as far as they could do. However, their grandchildren convinced them to do something more challenging, something people at their age won't do: using Facebook. It was a huge challenge for them using something that is past beyond their age. Still, CHALLENGE ACCEPTED. Later, they found something interesting from just posting status. They began building a relationship between them. They began to love each other, telling stories about their wonderful childhood. Everything went smoothly until they were separated by unlucky fate. Reunited once again, they attempt to deal with any challenges of social class, family, and age to bring their love comes true. Pretty twisted, huh? That's what you should expect from one of the world's best TV shows.
The series were written by Sally Wainwright. The series, as she told the press, were inspired by special moments of her own mother's life. Those are the moments that brought her back together with her own childhood flame, even after 60+years of being torn apart by fate.
The SpongeBob Squarepants Movie
One of the world's most TV shows is rolling out to Netflix this November. The best part of this upcoming Netflix collection is this movie has collected amazing reviews and ratings from around the world. Children and parents love it. It's a must see movie for everyone who wants something different from drama.
So, what is the movie all about?
Plankton is still working on his evil plan. This time, he tries to steal the ocean ruler's most precious jewel: the King Neptune's crown.
Will he succeed? Well, you better not miss this movie then, along with other Netflix TV shows!
Anna Karenina
Another Oscar-nominated drama is rolling out to Netflix this November!! Anna Karenina, the most notable screen version of Leo Tolstoy's 1877 novel, will begin to roll out on November 12, 2015. Starring Aaron Taylor-Johnson, Jude Law, and Keira Knightly, this drama brings a story about a Russian aristocrat's wife who lives in an affair with an officer. In this movie, the role of the flirtatious and young princess, Anna Arkadievna Karenina, will be played by Keira Knightley.
As expected from Leo Tolstoy's drama, there will be many unexpected plots in this movie. Perhaps, that's why Netflix include it in its upcoming November TV shows.
Soaked in Bleach
Soaked in Bleach will be available on Netflix, starting on November 15. This TV show follows Tom Grant, a Private Investigator, during one of his mysterious task. His job is to reveal the truth behind Kurt Cobain's mysterious death. he proclaimed dead when he was only 27. He was a famous Nivana lead singer back then.
His death was so sudden. There are so many mysteries surrounding his death. Being curious about his husband's death, Courtney Love hired Tom Grant to unravel the mysteries. In this movie, Tom Grant tries to shed light on mysteries surrounding Kurt Cobain's suicide.
This movie is the best among similar TV shows about music legend. It is a must-see docudrama for rock music fans, especially those who love Nirvana and Kurt Cobain.
Jessica Jones
Marvel is not just a place where superheroes born, lives, and saves the world. It's also a place for a former superhero to protect the innocent through her own ways. She is Jessica Jones and TV show is coming to Netflix on November 20, 2015.
Get ready to be twisted as you'll watch Luke Cage (played by Mike Colter) decides to live as an ordinary man, though he has super strength. There's also Patsy (played by Rachael Taylor) who is Jessica Jones' friend and such a side kick in this TV show. Want to know what a former superhero has in her life? You better watch Jessica Jones. Even moments when she should deal with the law is offered in this TV show. You'll see what will happen when a superhero meets with Jeri Hogarth, a very powerful attorney in the area (played by Carrie-Ann Moss.
As if it was not enough to deal with the law when you have no superpower left, this TV show shows how Jessica Jones tries to fix her life. Everything used to be great and people hailed her as their hero. But it was long gone. You'll watch how Jessica Jones tries to recover her life from tragedies that end her life as a superhero.