Real title is not found or claimed, but earned. Only the best fighter can earn the best title. That's
if you seek for the best player in non-logging VPN industry. We live for a single purpose only: to give your online freedom back. That's how we do it at VPN Asia. We don't claim anything. We give people reasons to trust us. Our series of VPN Asia new servers, for example, have brought us to the top of non-logging VPN provider list.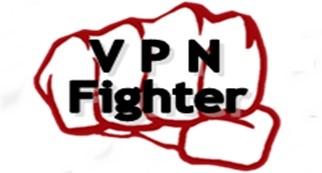 How can a VPN provider can give your online freedom back? How can VPN Asia do that with just VPN Asia new servers?
We give you key to unlock all contents on the web. While you enjoy browsing the web, we keep anyone and anything else from watching you. No one will be there to watch everything you do on the web. You'll be safe. Moreover. our advanced security system will keep you safe from malicious activities. Hackers, crackers, viruses, adware, malware, and other malicious things won't be able to touch you. You'll be 100% safe on the web.
Wait, doesn't it sound too good? Should I be aware of it?
Please, don't. All we offer to you is for real. There's no lie about it. Want to get some proofs? Well, why don't you take a look at our new servers. Check it out!
VPN Asia New Servers
As the world's #1 non-logging VPN, we never stop to innovate. So, please welcome this month's present from VPN Asia!!
10 new servers at Miami
16 new servers at Amsterdam
5 new servers at Sydney
These VPN Asia new servers are up and running now. Want to know how fast you can browse the web? Want to know how it feels when you can unblocked restricted contents? Are you curious about how it feels to become anonymous? Well, don't wait then. If you live in Miami, Amsterdam, and Sydney, you can try our new servers.
What if you don't live there?
Well, our servers are everywhere, running from around the world. You can check our complete server lists here.
So, what do you think? Are you ready to prove VPN Asia new servers ability? The world is now in your hand.