Get ready for another amazing game this year! Three days from now, the world will witness the most awaited tennis tournament! The Australia Open Tennis 2016! The best tennis players from around the world will gather. They will fight each other until the new champion is born. For 13 days straight, they will fight. Until Jan 31st, 2016, when we will see the true champion.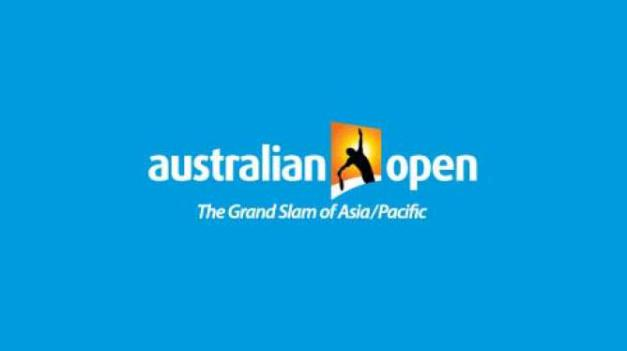 The 2016 Australia Open Tennis will be one of the most amazing event ever occurred in Melbourne this year. All the best will gather. Roger Federer, Novak Djokovic, Rafael Nadal, and Andy Murray are only few of them. If you truly a tennis lover, then you should never miss the match. However, due to copyright laws, the match may not be available in all regions. From what we heard, it will be only available in Australia. Yup, we don't like it. But, this is the only way for the sponsors to make money. And for this, we can do nothing. But, let me tell you a secret. We have a secret tunnel to sneak into Australia. The key is, being in Australia without actually being there. This secret tunnel not only will get you there, but also it will keep you safe from cyber threat. We don't want you to be attacked, while watching your favorite match.
Is it possible?
How to Watch 2016 Australia Open Tennis without Geo-Restrictions
We can feel that too. The excite of this world-class tennis tournament. Who would dare missing it?
We don't want you to miss it! We want you to watch this 2016 Australian Open Tennis, if you claim yourselves as a true tennis lover! But, how? How can you watch it without being in Australia?
Don't worry. You have VPN Asia. We can get you in there, without actually being there. With us, you can watch 2016 Australia Open Tennis Championship!
Here is how you can do it.
Sign up for a VPN Asia account. During registration, please also provide your preferred payment method.
You will receive three e-mails from us. The first email confirms your registration. The second email contains your account information. The last email confirms that your account is ready to use.
Log into our app. Use username and password we sent in the second email for this.
Choose Australia server from our server list.
Connect to the server.
Enjoy the 2016 Australia Open Tennis!
Remember the 2016 Australia Open Tennis Schedule
DATE
SESSION
START TIME (AEST-GMT+10)
ROUND
Mon 18-Jan
DAY
11.00am
First Round
NIGHT
7.00pm
First Round
Tue 19-Jan
DAY
11.00am
First Round
NIGHT
7.00pm
First Round
Wed 20-Jan
DAY
11.00am
Second Round
NIGHT
7.00pm
Second Round
Thu 21-Jan
DAY
11.00am
Second Round
NIGHT
7.00pm
Second Round
Fri 22-Jan
DAY
11.00am
Third Round
NIGHT
7.00pm
Third Round
Sat 23-Jan
DAY
11.00am
Third Round
NIGHT
7.00pm
Third Round
Sun 24-Jan
DAY
11.00am
Fourth Round
NIGHT
7.00pm
Fourth Round
Mon 25-Jan
DAY
11.00am
Fourth Round
NIGHT
7.00pm
Fourth Round
Tue 26-Jan
DAY
11.00am
Quarterfinals
NIGHT
7.00pm
Quarterfinals
Wed 27-Jan
DAY
11.00am
Quarterfinals
NIGHT
7.30pm
Quarterfinals
Thu 28-Jan
DAY
11.00am
(Match – TBA)
Not before 1.30pm
Women's Singles Semifinal
Followed by
Women's Singles Semifinal
NIGHT
7.30pm
Men's Singles Semifinal
Followed by
"Magic Moments" Exhibition Match
Fri 29-Jan
TWILIGHT
3.00pm
Mixed Doubles Semifinal
not before 4.00pm
Women's Doubles Final
not before 7.30pm
Men's Singles Semifinal
Sat 30-Jan
TWILIGHT
1.00pm
Girls' Singles Final
Followed by
Boys' Singles Final
7.00pm
Pre-final entertainment
7.30pm
Women's Singles Final
followed by
Men's Doubles Final
Sun 31-Jan
TWILIGHT
4.00pm
Mixed Doubles Final
7.00pm
Pre-final entertainment
7.30pm
Men's Singles Final