Security experts have released their warning. This year may go worse than ever. Ransomware will be sucking our energy. There will be more ransomware threats everywhere. It will be worse than Ashley Madison, Yahoo!, PlentyofFish, or any cyber crime case we remember. Before that happens, which it will, let's make sure we've prepared ourselves. Before this nightmare comes true, let's make sure we have enough ammos to fight it. At least, to keep ourselves safe.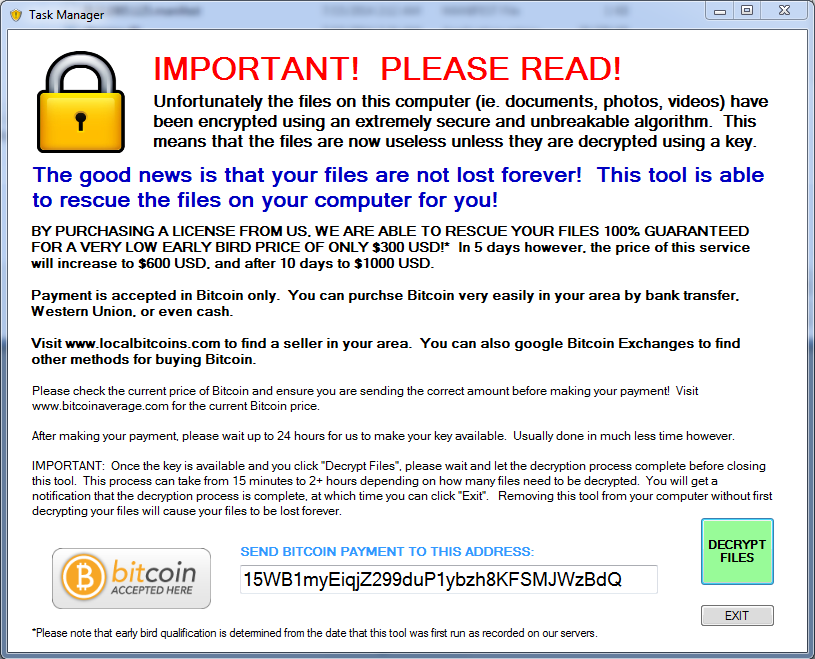 So, what actually is ransomware? Why should you fight against it? Ransomware, first and foremost, is a malware. However, it is kind of different from common malware. It uses a special way to attack you. It either takes your computer as hostage or blocks access to every file exist in your system. Here is another thing that makes ransomware infamous. In every case, the hacker sends a message to the victim, asking for a ransom. This is the 'only way' to free your system. Usually, it is $500 or more. The more valuable the data, the higher the price will be. For example, in a recent ransomware attack, an LA hospital paid around $17,000 to the hacker to get its data back. Before we continue, I will tell you something. Some people think this amount is fair enough for data. For them, the most important thing is getting back the data. Nothing else matters. Well, don't fall in it. This is how exactly the hackers want you to think. Get rid of this thought from your mind. The more you believe this, the more likely the hacker will attack you.
So, what exactly can you do?
Liviu Arsene, a BitDefender senior security researcher give you some simple tips.
How to Be Safe from Ransomware
Do not click a suspicious email
Email, a powerful, simple, and nearly undetectable way to spread ransomware. You can hardly tell which one is ransomware and which one is not. Especially today. Nowadays, one of the best way to keep in touch with your favorite brand, YouTube channel, blog, website, and even bank is through mail subscription. The more you subscribed, the more emails you get in a day. Now, what if someone tried to fake the email? What if he sent a fake email with similar appearance like the one you subscribed? Since you get so many emails in a day, you just so curious to open the email. In that email, there is a link. From what you read, clicking that link will direct you to promo page. So, you clicked it. What you don't know is that link is actually a fake one. This fake link may appear to give you your 'desired' page. Well, I hate to tell this, but that page never exists. The hacker create a page that looks exactly the same like the real page. All information there is no different. Everything is fake. That's not all. The moment you realized it, at least, the ransomware has already inside your system. At least. What's more? Depends on the web. If it gets a contact form, you may have become a phishing victim. If you click another link, another ransomware may be dispatched to your system. Let's not forget about viruses, malware, trojan, adware, and many more things that may have been in your system, as well.
So, here is my point. Know your emails. Know who sent them. If you found anything suspicious, delete it. Don't let your curiosity fools you. You must sacrifice it for your own security.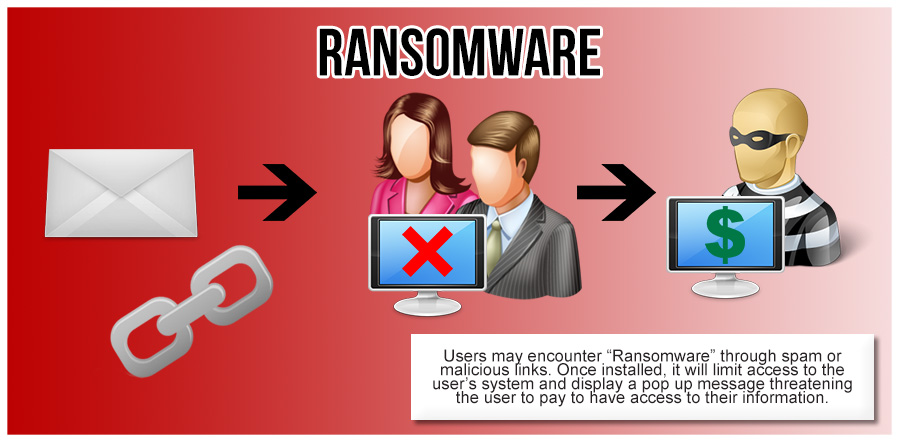 Always update your software
Online security is a war that will never end. If you want to fight it, first you need to survive. In digital security, survival means never forget to update. Yep, that's right. Update is our first and foremost line of defense. Ransomware and other malicious apps always target for our system vulnerabilities. Updates and patches are the only one that can help us. They fix all those vulnerabilities and close the door for anything harmful. Downloading and installing the updates will only take few minutes (or hours, for a major one). So, unless you believe ransomware should have attacked you than spending that time, I recommend you to update your system regularly.
Oh, and one more thing. Update all your devices regularly. Few years back, ransomware may have only appeared on Windows. But, today, there are many ransomware cases on iPhone and other devices. So, keep your devices updated. All of them.
Backup your data regularly
Ransomware attacks usually involve with two scenarios. First, it encrypts your data. Second, it removes your access to the data. Both of them literally means you are no longer in possession of that data. From the hacker's point of view, the only way to fix this is by paying the ransom. But, we are here to tell you something different. Paying is not necessary, if only you backup your data regularly.
Yes, always back up your data. This way, it won't matter if you got hit by ransomware. Just clean install your laptop/PC and then recover your data. That's it! Problem solved!
Tips: Make sure your backup is on an external drive. Don't put it on a network. That would be too risky if the hacker can get to the network. He can also damage your backup solution. If that's the case, backing up your data won't solve anything.
Never pay the ransom
If you neither have a backup or ransomware protection, the only 'logic' solution seems to be paying the ransom. But, all security experts strongly disagree on this.
Here are the reasons.
You are dealing with criminals. Even if you paid the ransom, what makes you sure they will give you the key? Fulfilling promise is not in their blood.
If you paid the ransom, it will only confirm that the attack is a success. This will grow confidence in every hacker's mind to build and develop more advanced and sophisticated ransomware attack.
The point is, neither of these will solve the problem. Most likely, you will lose your money for nothing.
Educate yourself about ransomware
We've given you the best way to protect you against ransomware. They are the best rank in prevention. However, none of them will work as good as we all expect, if there is no awareness in your life. If you want to fight, first you must know your enemy. If you want to protect yourself against ransomware, then learn everything about it.

Educating yourself is always the most important thing. Learn everything you can about ransomware. Learn every threats, both possible and probable ones, it brings. Then, learn how you can tackle them. Also, learn about how previous people dealt with the problem. The more you learn, the better you'll fight and protect yourself.